PRESS RELEASE
FOR IMMEDIATE RELEASE
May 3, 2021
Via Evaluation, Hires Research Assistant Taylor Romanyk-O'Brien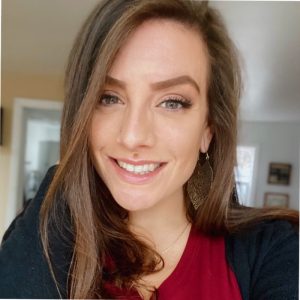 Buffalo, New York. – On May 3, 2021, the Via Evaluation team expanded by one more; Taylor Romanyk-O'Brien, of Buffalo was hired as a Research Assistant. In her role, Romanyk-O'Brien will support the needs of VIA's evaluation staff as they provide evaluation services to clients. Her responsibilities include working with data collection tools, analyzing data, providing internal reports, and contributing to the development of external client reports.
 Before joining VIA, Romanyk-O'Brien worked as a Principal Investigator at Buffalo State College. She brings experience in research methodology, grant writing, and statistical analysis. She also holds experience with the advocacy of vulnerable populations. One of her most recent past projects was an LGBTQAI2+ centered independent research study that she conducted.
Romanyk-O'Brien graduated from the State University of New York College at Buffalo, where she minored in Women & Gender Studies and graduated with a Bachelor of Arts in Psychology.
Via Evaluation, Inc. is a woman-owned evaluation and data consulting firm that provides community-based organizations, schools, foundations and others with robust program evaluations and other custom data solutions. VIA is committed to providing expert, timely, responsive services. Visit viaevaluation.com for more information about the company is available at the company. To learn more about Via Evaluation, visit ViaEvaluation.com
Contact: Raiah Brown, Marketing & Communications Specialist
Phone: 716-362-0627
Email: Raiah@viaeval.com
Website: viaevaluation.com