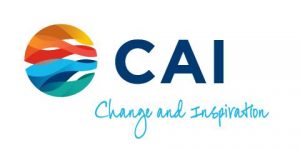 Caroline Taggart attended the 2016 U.S. Department of Health and Human Services Teen Pregnancy Prevention Grantee Conference July 19th-21st. She attended many sessions specific to evaluation of Teen Pregnancy Prevention (TPP) and related grants.
Via Evaluation currently evaluates two pregnancy prevention grants funded by the U.S. Department of Health and Human Services. Ms. Taggart attended the conference at the request of our client, CAI (Cicatelli Associates, Inc.). CAI is implementing a large Tier 1B TPP grant in Buffalo, in cooperation with organizations throughout the city.
The collaborative effort, known as the Buffalo Collaborative Consortium Teen Pregnancy Prevention Project (BCCTPP), aims to reduce teen pregnancy rates in high-need areas of Buffalo.
Via Evaluation's evaluation of the BCCTPP project involves assessing the evolution of core conditions for collective impact, fidelity observations for delivery of evidence-based programs, evaluation capacity building, impact evaluation, and related activities.