VIA recruiting interns now!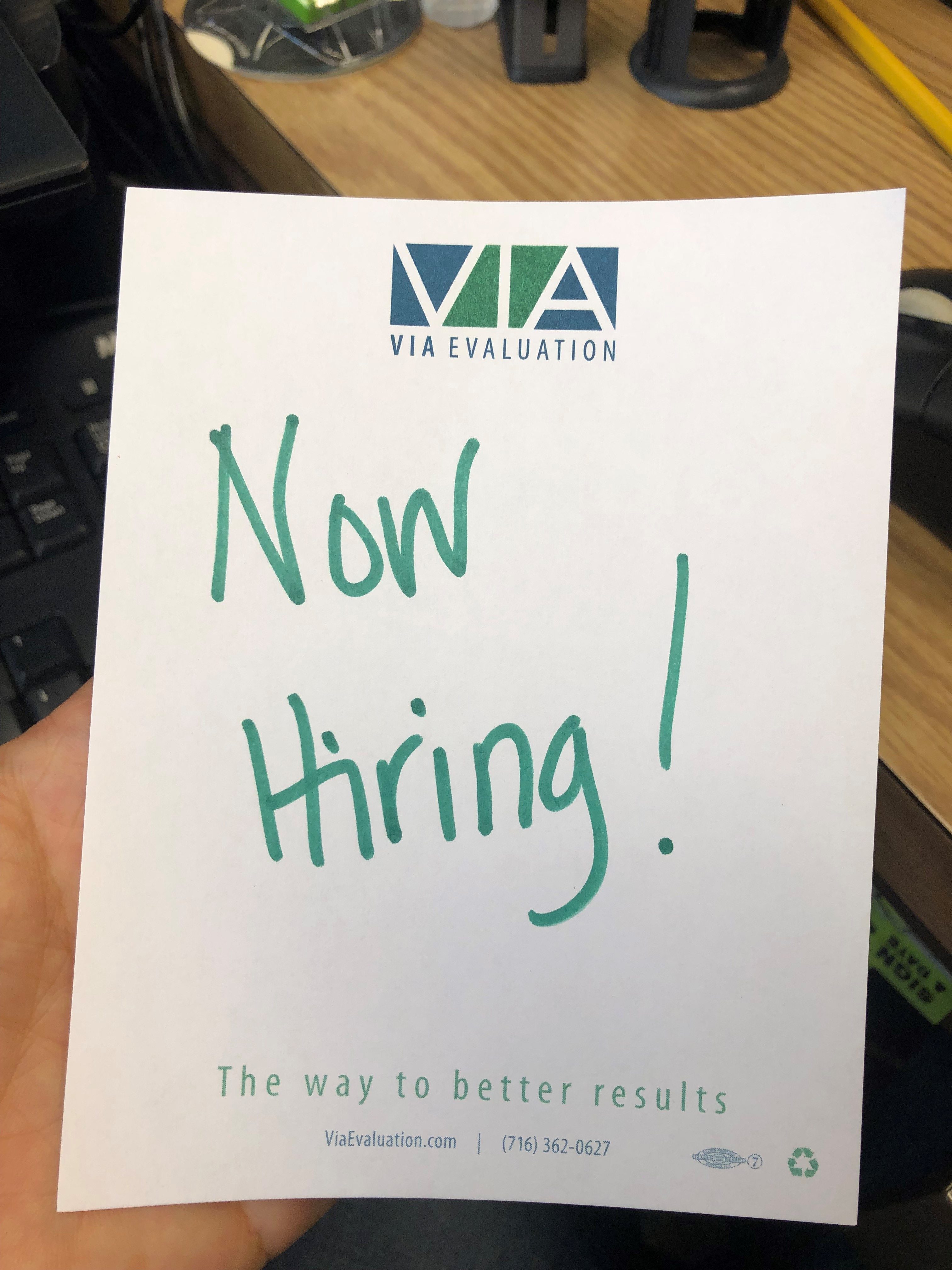 August 21, 2019
VIA is seeking paid Interns for the 2019-2020 school year for six, nine or twelve month posts.
We are looking for individuals who want to learn how to apply their developing research skills and interests to help real-life programs improve. You will work and learn, with the guidance of Evaluators and Research Associates, to develop data management systems, collect + clean real-world data, analyze results, and create data visualizations and reports.
If you are interested in learning more, please see the full description here: https://www.viaevaluation.com/internships/