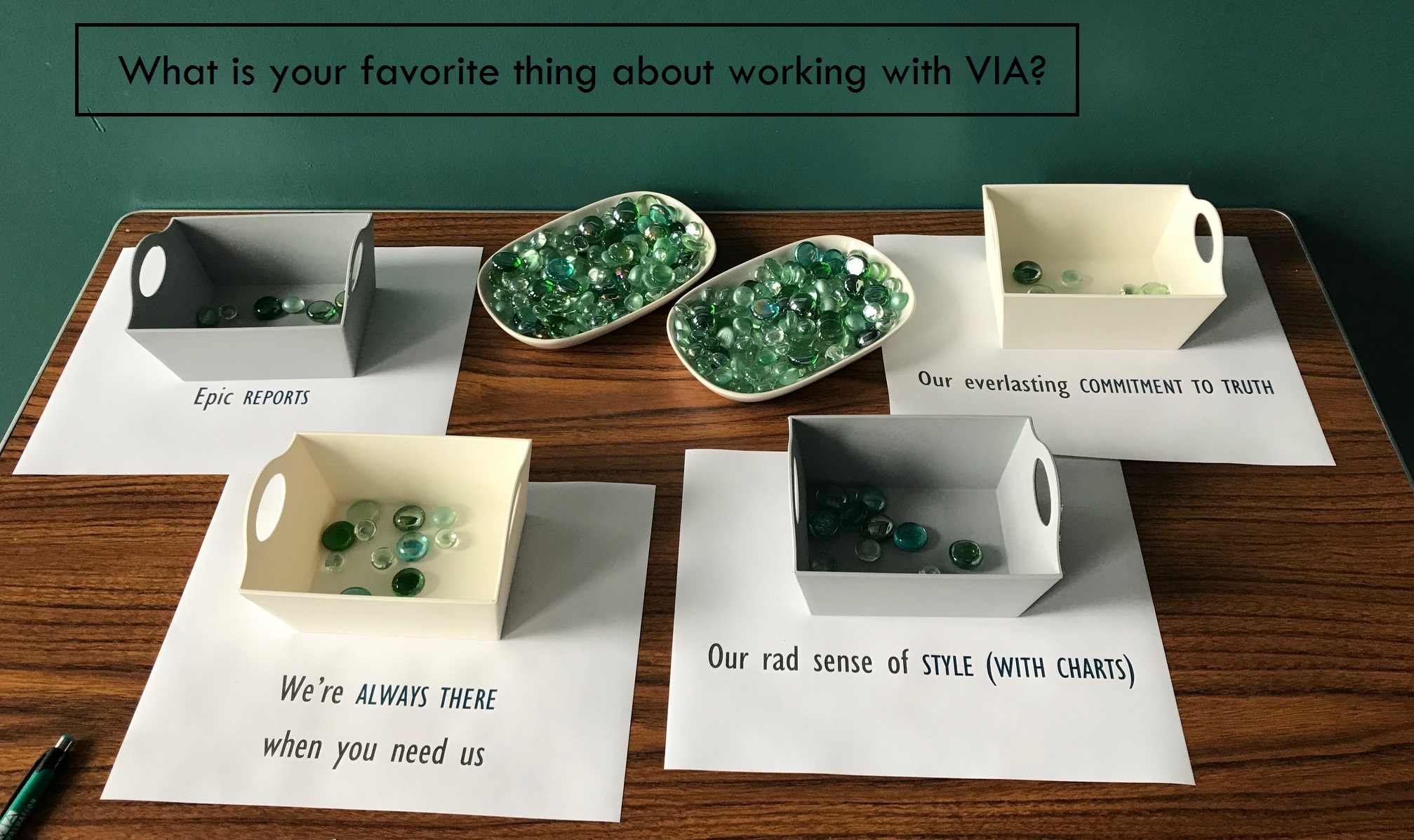 3/15/2018
Last week,
Via Evaluation celebrated 20 years of

data and results

. We were happy to host clients and friends at our offices, so they could see where our

nerdy magi

c happens.
Thank you to all who came to celebrate, and a giant thank you to all of our

clients

, near and far!
We literally couldn't do it without you
We did a little data collection (pictured above) of those who attended, because how could we not?! Although close (Q: What is your favorite thing about VIA), the winner, with 16 votes was:
We're ALWAYS THERE when you need us