[row]
[/column]
[column width="one-half"]
In 2007, a colleague told me about a company in Buffalo (then called Ciurczak & Company, Inc.) that helped schools and nonprofits collect, use, and report on real-world data. I stalked the company website, and realized I may have found my professional calling. Soon after, I began working at Ciurczak & Co., for founder Gary Ciurczak. Gary invested in my professional development, and ten years in, Komani Lundquist and I invested in the company, purchasing the majority of shares and taking on leadership of Via Evaluation. We are very excited to lead Via Evaluation into the future, building upon the foundation Gary created.
We decided to purchase the company because we recognized that it is a unique and wonderful place to work. We get to work with expert staff who are invested in their work and care deeply about helping nonprofits, foundations, schools, districts, and universities understand and use data. We get to impact people, organizations, and communities. We get to work with clients who want to help people and change the world for the better. We get to play with datasets and visualize results (doesn't everyone love this?). We get to enjoy coming to work each day, knowing that we love the work we do and that we will continue to develop for decades to come.
Please take a look around our website, or better yet, call or email us for more information. We love data and evaluation, and want to share our expertise with you while learning about your organization and projects.
[/column] [/row] [hr style="shadow"]
Fun facts about us
[row] [column width="one-half"]
4 bobble-heads given to recognize 10 years with the company
3 staff are former teachers
814 reports completed (and counting)
9 babies and 7 dogs have come to work with their parent (so far)
6 languages known
1 million lines of SPSS coded (approximately)
131 clients served (and counting)
over 80 years of combined experience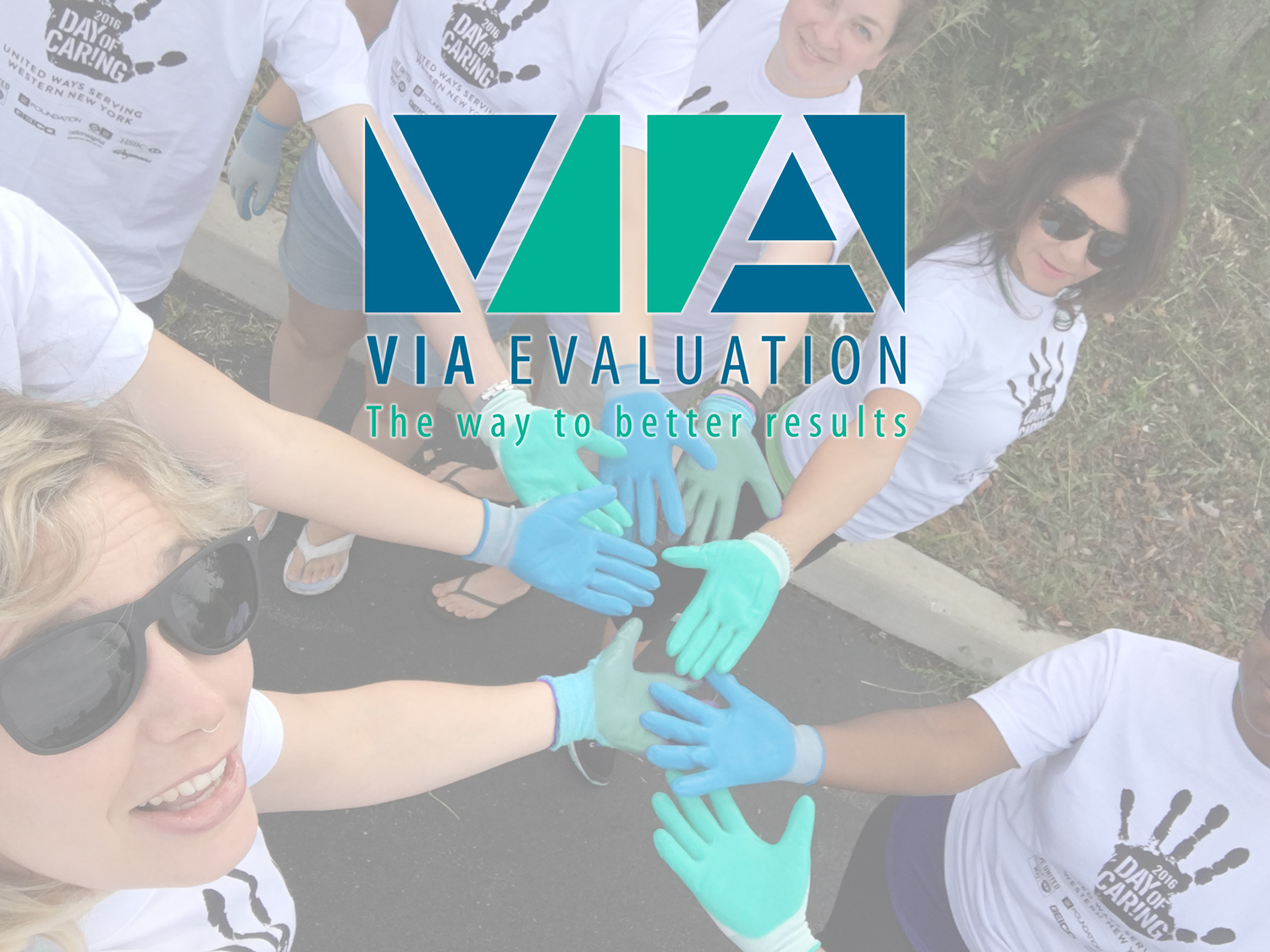 [/column] [/row] [hr style="shadow"]
What we're all about
[row] [column width="one-half"]
Our Core Values
Commitment to Growth & Development
Work/Life Balance
Feedback Inspires Change
Collaborative Team Approach
Integrity matters
Passionate about our work
[/column] [column width="one-half"]
Our Purpose
Help you know what works
in your community.
[/column] [/row] [hr style="shadow"]
Our Founder
[row] [column width="one-half"]
[/column] [column width="one-half"]
Dr. Gary Ciurczak started Via Evaluation (originally Ciurczak & Company, Inc.) as a sole proprietor in 1998, after 10 years as an internal evaluator. Developing clients, learning to provide outstanding client support, and learning more about evaluation consumed his first several years. As the number of clients and projects increased, the company had to grow. Today our expert and passionate staff are providing evaluation services to organizations, schools, districts, and universities. Projects and initiatives that have profound effects in communities. Schools and universities are utilizing more and better ways to educate their students; CBOs are recruiting and retaining more participants; and people are living more interconnected and socially and emotionally satisfying lives.
VIA remains dedicated to developing long-term relationships to give us time together while we help you develop, improve, and sustain your work with your community! [/column] [/row] [hr style="shadow"]
Resources
[row] [column width="one-third"]
[/column] [column width="one-third"]
[/column] [column width="one-third"]
[/column] [/row]
Save