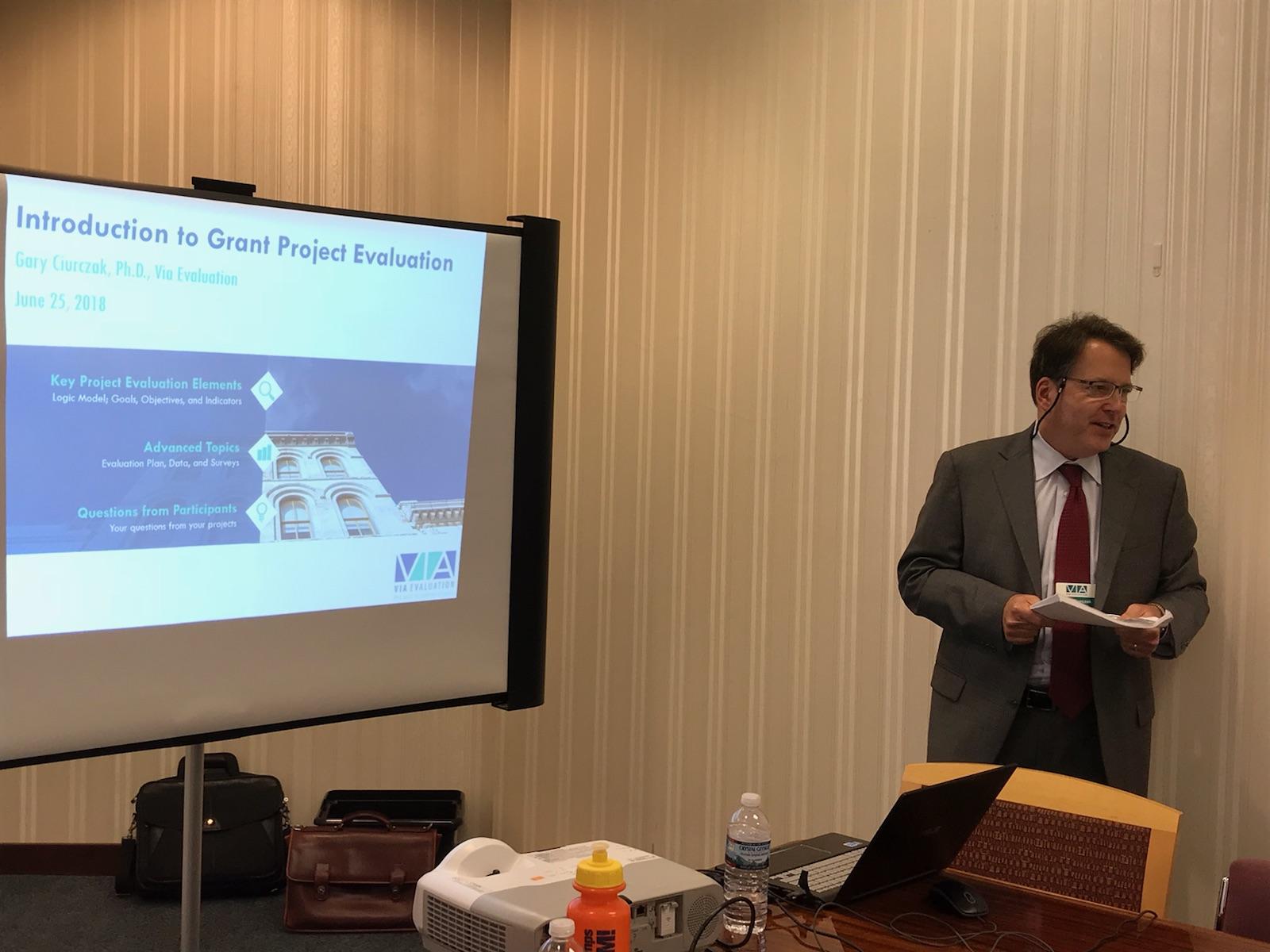 July 9, 2018
Dr. Gary Ciurczak, Founder of Via Evaluation, provided the second half of the training day shared with Margit Brazda Poirier, M.S., GPC, of Grants 4 Good, at Fountain Plaza last week. A special thanks to Five Star Bank, who provided the excellent venue and breakfast! Workshop attendees included non-profit and university executive directors, managers, project directors, grant writers, and those interested in an overview of grant writing and evaluation.
Gary began the training after the lunch break, and focused on 2 key areas:
Reviewing key elements of any evaluation plan, including how goals, objectives, outputs, and outcomes all work together; and
Covering more involved evaluation concepts, including indicators, methodology, and a deep dive on survey creation.
Participants engaged in wide-ranging discussion, and provided many interesting questions and insights on a thoroughly enjoyable afternoon.
Thank you everyone who attended the evaluation and grant writing training!