November 16, 2012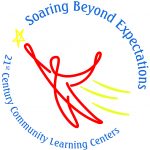 Two of Via Evaluation's clients have been recognized as outstanding 21st Century Community Learning Centers (21st CCLC) by the U.S. Department of Education. The Valley Community Association and Jewish Home Lifecare were among a handful of programs from across the country to be identified as demonstrating strong promise and invited to participate in a research study that will highlight their successes as part of "Lessons Learned Guides." The guides will be used to help other 21st CCLC programs improve. Nationally, only 15 programs from each of four content-specific topic areas were selected.
The Valley Community Association, located in the Valley Community of Buffalo, New York, was selected for excelling in both its Science, Technology, Engineering, and Math (STEM) offerings and its structures for increased learning time (ILT). Valley's after-school program serves approximately 170 Kindergarten through 8th grade students with a well-rounded selection of daily activities that include opportunities to engage in science-based activities through the Nature Ed-Ventures and Science FirstHand programs in addition to art, physical education, computer technology, and character education classes.
Jewish Home Lifecare was lauded for its Career and Technical Education program, called Geriatric Career Development, which provides high school students in the Bronx and Manhattan with on-the-job training in elder care, rigorous SAT preparation, and extensive support in college preparation. Jewish Home Lifecare's after-school program serves approximately 200 10th through 12th grade students with internships in the Jewish Home Lifecare nursing homes while also providing daily activities including homework help and tutoring, academic enrichment in  Math and Science, and mentoring with the elderly and members of the healthcare profession. Students also prepare for the New York State Certified Nursing Assistant and Pharmacy Technician licensing exams.