March 20, 2017
V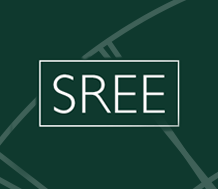 ia Evaluation team member Caroline Taggart attended Society for Research on Educational Effectiveness conference for the fourth consecutive year from March 1st-3rd in Washington, D.C. This year's theme, "Expanding the Toolkit: Maximizing Relevance, Effectiveness, and Rigor in Education Research" especially resonated with Via, which provides consulting services to organizations striving to implement effective educational interventions.
Caroline attended many informative sessions presented by distinguished education researchers on topics including social-emotional interventions to improve young students' non-cognitive outcomes and to support college students' success and persistence in higher education, building partnerships between school districts and research institutions, the impact of taking college credit bearing and Advance Placement courses in high school, and college and career readiness programs on transitions into college and career training programs.
If you are interested in learning more about the conference, or Via's evaluation services, please contact us.