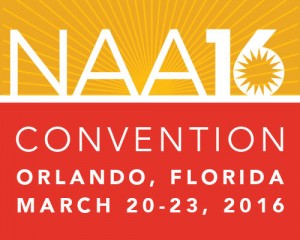 On March 21st, evaluator Emily Hagstrom presented "No Gym, No Problem!" along with Kim Luce of Child and Adolescent Treatment Services of Buffalo  as part of this year's National Afterschool Association conference in Orlando, FL.
This 30-minute express session focused on activities that will get students moving in a classroom when a gym is not available.
This was Emily's third year attending the conference, and her second year presenting. This year she attended various sessions around new programming ideas, including math games, and connecting academic activities to nature and physical activities.
Via Evaluation is committed to continued professional development for our staff to best help our clients improve their programs. If you are interested in learning more about the conference, or Via's evaluation services, please contact us.