September 19, 2016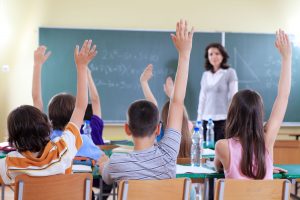 Chronic student absenteeism is a challenge for many school districts, and for the education system as a whole. In response to the growing recognition that student absenteeism is affecting academic and other outcomes, the White House has launched the "Every Student, Every Day: A National Initiative to Address and Eliminate Chronic Absenteeism" initiative. As part of this initiative, the U.S. Department of Education is providing resources to help schools encourage student attendance.
Via Evaluation has been analyzing attendance for districts using the methods suggested by Attendance Works and other experts for years. As indicated in the Department of Education resources, research literature, and mainstream news media (see this New York Times article for an example), using Average Daily Attendance for a school population rather than reviewing rates of attendance for students often masks real issues that can impact learning. Districts have used our attendance pattern reports to make critical decisions about interventions.
If you are interested in working with Via Evaluation to better understand your attendance or other data, please contact us. Our goal is to help districts and non-profits collect and use the information they need to address student attendance and other issues important to positive results.
[callout title="Interested in Attendance Analysis?" buttontext="Learn more" buttonlink="https://www.viaevaluation.com/services/eval-products/attendance-analysis/" button_size="small" button_text="Contact Us"] Learn more about our attendance analysis approach, which can be tailored to fit your needs.
[/callout]