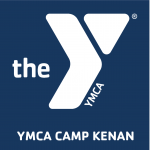 The Friends of Camp Kenan, a non-profit organization located in Niagara County, works year-round to raise money for the Camp Kenan Campership Program. This program provides children whose families lack the financial resources to send them to summer camp, with a scholarship to attend one week of camp at Camp Kenan in Barker, NY free of charge.
One of their largest fund-raising events held on July 8-10, Goosestock (named after the much beloved and longtime member, entertainer and champion of Camp Kenan, Goose Gray), brought former and current Camp Kenan staff, their families, and supporters together to celebrate the benefits of the camping experience and to raise money to support the Campership Program. During the annual Goosestock Board Member meeting Via Evaluation's Director of Grant Writing, Holly Dickinson, conducted a strategic planning session designed to help the current board set goals that will guide future fundraising efforts to include grant writing, completed pro bono, by Via Evaluation Grants Department staff.
Is your non-profit interested in doing more good, but needs more money to do it? Via Evaluation's Grants Department can help you find your way through the grant development process, contact Holly Dickinson, Director of Grant Writing, at (716) 362-0627 or send an email.
More Information