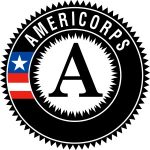 The Corporation for National and Community Service (CNCS) recently published rankings of states and cities with the greatest number of AmeriCorps volunteers who served during the 2014-15 year. The AmeriCorps program provides opportunities for people to serve their communities while developing professionally and gaining new skills and experiences. Buffalo, NY is ranked #5 on this list of large cities that produced the most AmeriCorps volunteers during 2014-15.
Via Evaluation is proud to recognize our client, The Service Collaborative of Western New York (TSCWNY), for their contributions to this ranking. TSCWNY administers several AmeriCorps programs. Their AmeriCorps Builds Lives through Education (ABLE) program focuses on improving educational outcomes for area children. In its 5-year history, TSCWNY has recruited 3,700 applicants for its AmeriCorps programs and served 25,092 public school students. In 2015, Via Evaluation was privileged to assist TSCWNY in applying for over $1.3 million in federal CNCS dollars to fund ABLE, which was awarded in June 2016.
[callout title="Via Grants" buttontext="Learn more" buttonlink="https://www.viaevaluation.com/services/grants/" button_size="small" button_text="Contact Us"] Do you want to know what funding is available for your organization? Interested in learning more about the GO Report promotion?
[/callout]
More Information