February 2, 2017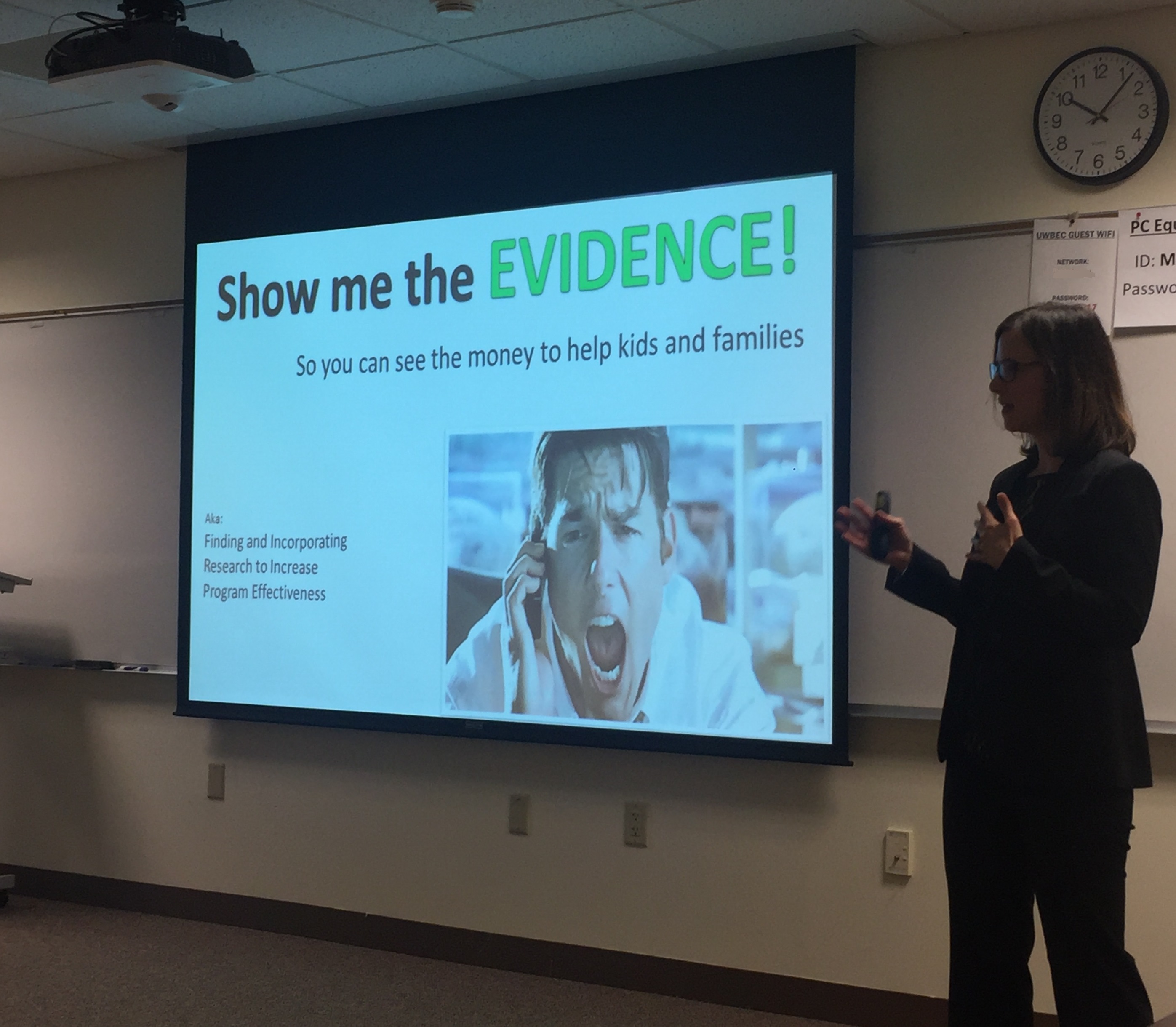 Jessica Weitzel presented "Finding and Incorporating Research to Increase Program Effectiveness" on January 26th. The training was sponsored by the After-School Network of Western New York, (Find them on Twitter here) and held at the United Way of Buffalo and Erie County, (on Twitter here).
The presentation provided examples of the increasing need to present evidence of impact to garner funding and answered questions like:
Where can program staff find research and information about evidence-based programs?
How do they know when the research is "good"?
How can they incorporate characteristics of these programs into existing programs?
How do they know if their programs are working?
Check out the slides:
Via Evaluation can help you find high-quality research and evidence-based programs to help you design or enhance your program outcomes and become more competitive in funding applications. Call us today if you are interested in learning more at (716) 362-0627 or email info@viaeval.com