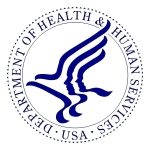 The U.S. Department of Health and Human Services (DHHS) funds several programs geared towards increasing refugees' economic and social self-sufficiency. Several of these programs are available now, and several are anticipated for release this Spring, if previous patterns hold. These programs are:
Currently out:
   Ethnic Community Self-Help Program – due 5/31/16
   Refugee Individual Development Accounts Program – due 6/21/16
   Refugee Microenterprise Development Program – due 6/21/16
   Refugee Agricultural Partnership Program – due 7/6/16
Anticipated:
   Refugee Family Child Care Microenterprise Development Program
To learn more about these grants and how Via Evaluation can help you write the proposals and evaluate the programs, contact Holly Dickinson, Director of Grant Writing, at (716) 362-0627 or send an email.