October 11, 2016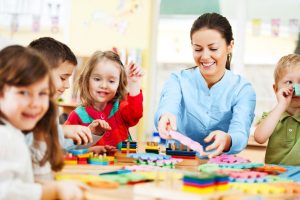 Amy Puca will be presenting a "Promoting Quality in Early Childhood Programs" workshop session at Child Care Resource Network's (CCRN) 2016 Growing Your Future Conference on October 14th. CCRN is a nonprofit organization committed to the development of affordable, accessible, high quality child care for all children. The conference will take place at Samuel's Grande Manor in Williamsville, NY, and includes a variety of sessions aimed at supporting child care providers.
CCRN asked Via Evaluation to present at the annual conference, for which we have presented several times.
Via Evaluation has completed observations of Pre-K program quality, and is familiar with New York State and other measures of early childhood program quality. We also have measured kindergarten readiness outcomes, evaluated outcomes of teacher-child interactive training (TCIT) and parent-child interactive training (PCIT) in an early childhood setting, and worked with a community-wide coalition to develop a Birth to 8 Theory of Action.
It's important to look at this data, and we are here to help. Let us know how we can help your program, too. 716-362-0627 or send us an email.