Federal Grants Available to Help Homeless, Runaway, and Street Youth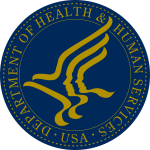 Annually, the U.S. Department of Health and Human Services (DHHS) requests proposals for two 3-year grant programs that fund public and private nonprofit entities to address the needs of runaway, homeless, and street youth. The Basic Center Program funds provision of temporary shelter and counseling services for these youth. The Street Outreach Program funds prevention services for youth in these situations who or are at risk of being, subjected to sexual abuse or exploitation. Both of these programs require program evaluation. Both are due on 7/5/16.
Via Evaluation can write the full proposals, and can also help with the evaluation section. To learn more about how Via Evaluation can help you apply for these grants, contact Holly Dickinson, Director of Grant Writing, at (716) 362-0627 or send an email.
Quick Sheets (PDF)