Now: Implement a New Bilingual Education Program with NYSED Grant Funding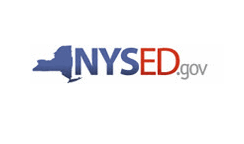 The NYS Department of Education is requesting applications for its Bilingual Education Program. This program will fund Bilingual Education Programs that provide English Language Learners, and potentially English Proficient students, with ESL and home language instruction in order to become bilingual, biliterate, and bicultural while improving their academic abilities. Public school districts can apply for funds to launch new Bilingual Education Programs in schools where one does not already exist. Applicants can apply for up to $50,000 per year for five years. Program evaluation is required.
Via Evaluation has extensive experience in writing and evaluating state and federal education grants, including Bilingual Education grants. For more information, contact Holly Dickinson, Director of Grant Writing, or give us a call at (716) 362-0627.
Quick Sheet (PDF)